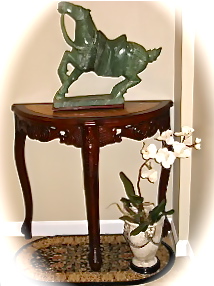 Austin Acupuncturist and Herbalist - Ann Huynh, L.Ac., DAOM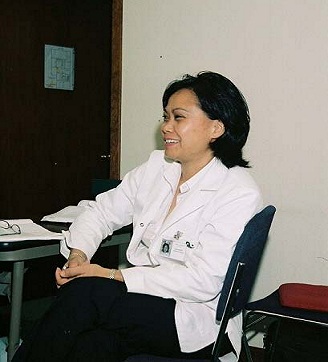 Born into a long line of traditional Chinese medicine practitioners, Ann Huynh acquired, from an early age, an aptitude and a keen interest in the many aspects of oriental medicine and the art of natural remedies. Ann was taught and trained by two professors who received their training under the tutelage of Dr. Feng Wu Zhou of Beijing University, one of the ten most renowned and respected authorities in the field of oriental medicine in China.
Ann pursued her passion by enrolling at Texas Health and Science University(THSU), formerly known as Texas College of Traditional Chinese Medicine. She was honored as valedictorian of her graduating class. At THSU, Ann established an all-time high record for patient treatment, nearly doubling the previous record. She is licensed by the Texas Medical Board and certified by the National Certification Commission for Acupuncture and Oriental Medicine.
Motivated by a deep compassion for her fellow human beings and blessed with intuitive ability and healing facility, Ann wholeheartedly embraces her calling as a care giver. Ann uses a holistic approach to patient care; in addition to acupuncture and herbal remedies, Ann offers treatment plans that integrate components such as meditation techniques, yoga practices, mental exercises, stress reduction strategies, dietary adjustments, and spiritual direction. For herself as well as for others, Ann is thoroughly dedicated to unfolding, balancing, and bringing forth the fullest vitality possible within the physical, mental, and spiritual dimensions of overall wellness.
In 2008, Ann founded AcuHerbia clinic, The Holistic Wellness Center, with the mission to provide a comprehensive, holistic and natural healing approach to address many health issues and conditions.
Ann Huynh
Doctor Degree Of Acupuncture and Oriental Medicine from Texas Health and Science University, Austin TX

Licensed in the State Of Texas

NCCAOM (National Certification Commission for Acupuncture and Oriental Medicine) certified Diplomate of Acupuncture and Oriental Medicine

Public Health Speaker

Creator and Host of the "East Meets West" health education program

Certified Health Life Coach

Founder and President of

Universal Angels Network

- A Compassion Relief Foundation